---
Digital Transformation Guidance at a glance
---
Be Bold—Be Wise—Be Innovative
Digital innovation means establishing an agenda that includes organizational assessments, research, proof of concepts, and pilot projects that leverage new technologies in support of improving the customer experience. If technical innovation is already part of the business priorities, then consider improving your digital analytics so you can record and score progress to meeting your goals—become a learning organization. If business priorities do not include organizational assessments or research and development, then consider how to identify even small opportunities to do some experimentation.
Experts on Demand
Our Experts on Demand help shape enterprises by providing guidance through your Digital Transformation Journey.
Our team thinks lean and works agile. We are a motivated, innovative group of marketers and technologists focused on holistic implementation goals.
Expert know-how for your digital transformation that quickly scale
Comprehensive solution engineering knowledge that leads to faster time to market

Roadmap execution that is accelerated by connected teams focused on delivery
Data Driven Digital Transformation
The rise of the Internet of Things is leading to significant increases in data traffic due to smart technology being created to connect 'things' over the Internet. The traffic is growing at an exponential rate and offers great opportunities. There is much more interaction between the customer experience and business. Data Driven Digital Transformation is required to capture these opportunities and data is the accelerator. As data becomes more accessible to decision makers, mastery of Big Data combined with Digital Transformation initiatives will be one of the key drivers for successful enterprise transformation. Data used for decision making is expected to focus on enterprise analytics and tools. • Dashboards and report • Predictive analytics • Data discovery and visualization • Mobile • Cloud-based Data • Self-service • Big Data • Decision automation and management
The Digital Transformation Journey
Digital leaders are unique in they must have a very holistic and connected approach toward technological evolutions that accelerate change in markets. They must look at the broader picture of improvement by setting in motion necessary digital transformations and innovations. Customer Experience enhancement is a leading factor when considering your digital transformation journey.
Customer Experience is the connection between business value and value to the customer
---
Our Digital Transformation Journey process focuses on helping enterprises traverse complex customer-facing functions that enhance channels.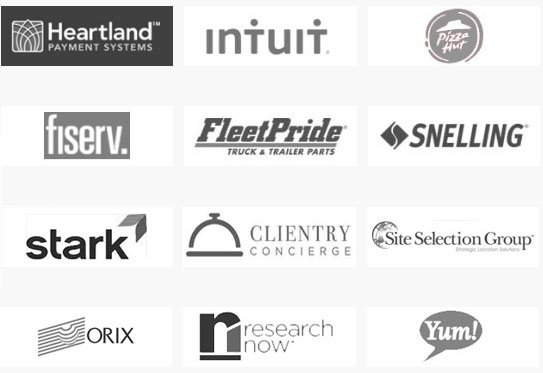 GET IN TOUCH TODAY!
Please reach out and let us know what you are thinking. We want to hear from you.
info@appfoundation.com